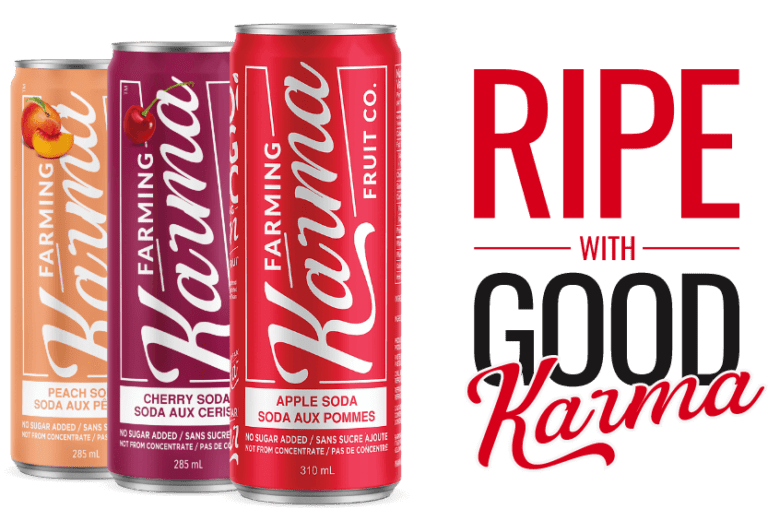 FARMING KARMA FRUIT SODA PRODUCTS
Delicious Fruit Soda Options for You, Your Family, Friends, Your Soccer League, the Next Door Neighbour . . . EVERYONE!
No matter your walk in life, we have a Farming Karma Fruit Soda to suit your lifestyle. A refreshing and tasty fruit drink
without artificial flavoring and sugars is just what you need to feel good about your beverage choice.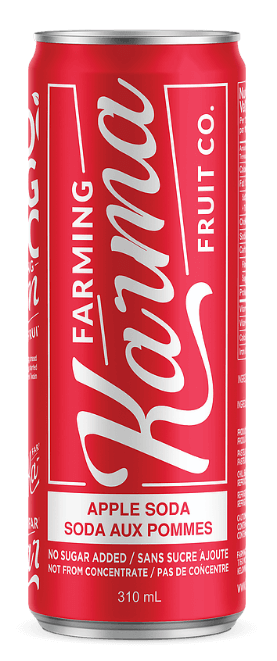 Our original Farming Karma Apple Soda is where it all started. Made with a single apple per can, you can enjoy this beverage and know you're getting your recommended 'apple a day'!
Enjoy the refreshing zing of our Farming Karma Peach Soda, packed full of sunshine, happiness, and that delicious peach flavor!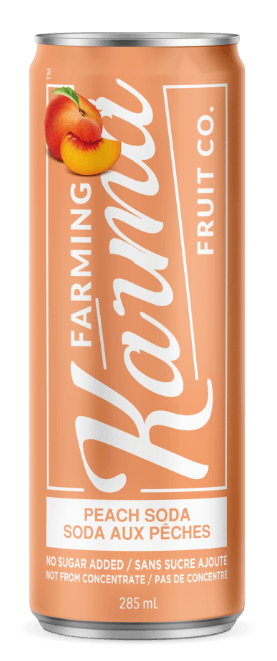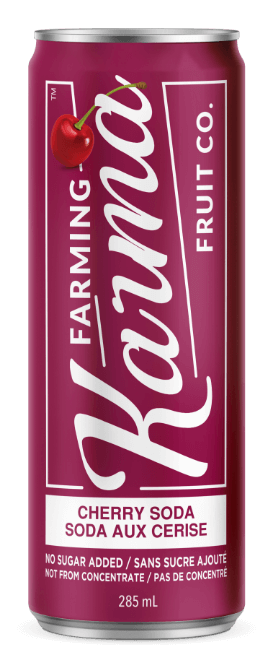 It's fun and fresh and full of attitude; our Farming Karma Cherry Soda is a tasty treat on the go or just as delicious while relaxing by the pool!